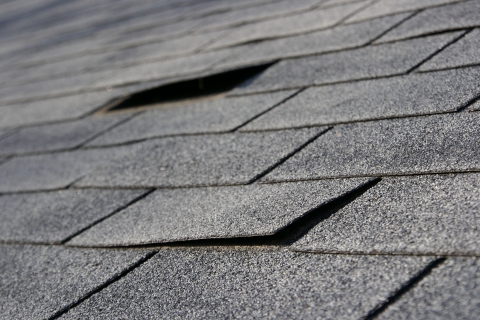 Whether you've worked with roofing contractors before or not, it's always a good idea to stay in touch with them when they're working on your roof. A great roofing contractor will always be ready to let you know where they are in the process, if they've run into any issues, and how much longer their work will last. Because this is your roof, feel free to look at your contractor's handiwork at any point in the process. When you do, we have some common roofing mistakes to watch for.
Materials That Don't Match the Slope
Depending on how steep your roof is, certain roofing materials will work better than others. Your roof has to shed water, and if it doesn't shed it quickly, you need materials that can stand up to moisture. The gentler the slope, the more waterproof the material needs to be. A majority
of roofs are slanted enough to handle many different types of shingles, we recommend you do your research before signing the roofing contract.
Improper Shingle Exposure
Standard shingles are made to have five inches exposed. If the shingles are too close together or too far apart, they will collect moisture or be driven off by high winds. If you look up and the shingles improperly spaced, ask your contractor how they're spacing them.
Keeping your roof strong and leak-free is easy when you work with world-class contractors like Planet Roofing. Of all the roofing companies in Denver, we are the most dependable. Contact us today for a free inspection!